Display stands


for exhibitions and trade shows
It's that time of year where there's a bite of coolness in the air… which means it must also be TRADE SHOW season! Over the past few weeks, we have been lucky enough to work with our clients, designing and building a number of display stands for trade exhibitions. This has allowed us to showcase our creativity in an area that truly needs to stand out at a glance.
if you've got an upcoming exhibition or trade show, have a chat with BIG about how to make a show-stopping stand.
Wrap up warm and enjoy the read below!
U-Dek® by Ultralon
U-Dek® approached us to design and build a stand for the 2021 Hitchwilco New Zealand Boat Show. U-Dek is a flooring system for brand new and aftermarket boats. Our challenge was to present the product in a traditional and fashionable way.
We pronounced the logo on the stand with a strong visual presence and created designs and patterns from unique colours which were lit by colour-changing RGB LEDs. The lighting enhanced the colourways of the eye-catching patterns which gave the stand instant eye appeal.
The icing on top of the cake was to be presented with "The Most Innovative Stand Award". Needless to say, we have one happy client and one proud BIG team.
Dutton Stormwater
We have been lucky enough to have another client entrust us to create a stand that presented their services to their industry.
Dutton Stormwater worked closely with BIG to develop an eye-catching and unique stand. It featured a one-metre-long scale model truck that showed the process of pumping water from cesspits through stormwater drains and into the truck.
The truck was built to a 1:7 scale by in-house Designer and Engineer at Dutton Stormwater, Richard Strang. We then reproduced the stormwater drains and 3D printed road safety cones to the same scale, creating a miniature lifelike model. The walls were a full digital print with a high-resolution image of the model truck. We laid a green grass turf to enhance the clear, clean, and compliant message that Dutton Stormwater portrays.
Needless to say, the stand and truck model were eye-candy to the target market, and a successful display of professionalism.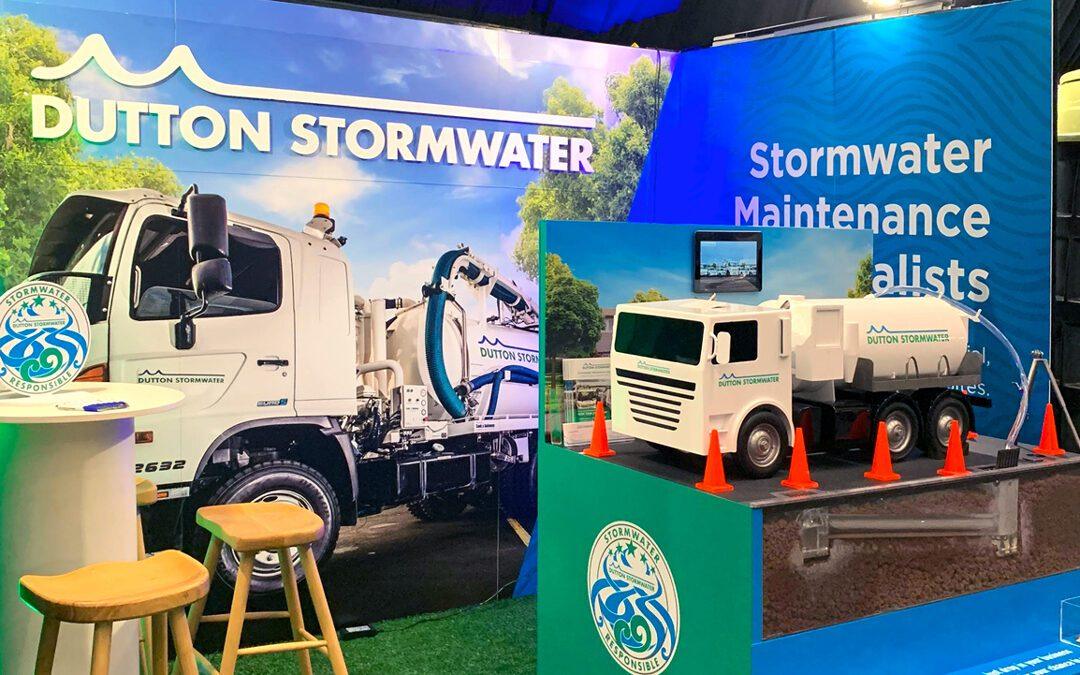 Dying Art at Automania
We were invited to display our sister company – Dying Art creative caskets – at the recent Automania Automotive Festival held at North Shore's Eventfinda Stadium. We also had the opportunity to display our 1991 Cadillac hearse and 1963 stretch convertible Volkswagen (2VDUBS) on the stand.
The uniqueness of our custom caskets, along with our two custom vehicles, created a frenzy of excitement and photos. It was our stretch VW ended up stealing the show and winning two trophies – one for "Most Unique Vehicle" and one for "What The ?".
A big thanks to the Automania Automotive Festival organisers for the opportunity to present our creative caskets.