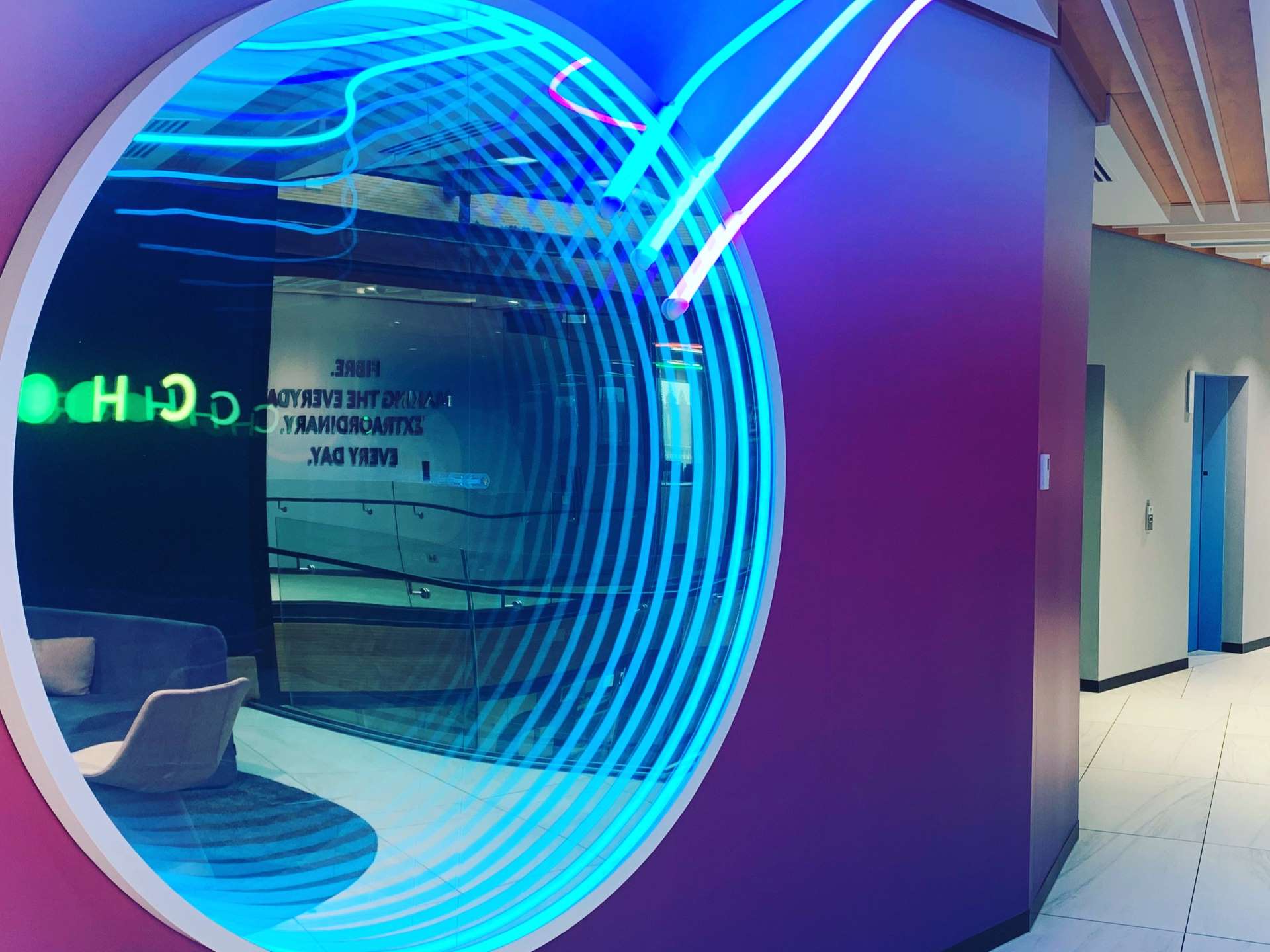 Corporate Office Experiences
Big Ideas plans, designs and manufactures all types of outdoor illuminated signs including neon & LED.
This is becoming a very popular medium to portray the essence and supporting graphical elements that are produced from modern-day branding.
It is essential in this day and age to have your staff buy into the culture of the company's brand.
The reception area is the face of your company's brand. We have many ways to enhance your logo in this area. 3D router cut logos, embedded with side-lit LEDs, mounted on reception walls to create a vibrant and lively dimensional halo.
For more info call 09 309 5495 or contact our team now.