Emirates Team


New Zealand brand evolution
New Zealand is renowned for its innovative and creative spirit, and the sports team that brings this spirit to the world stage of innovation and technology needs a brand that reflects this. America's Cup defenders Emirates Team New Zealand are leaders in sporting innovation. BIG's objective was to create a logo that capture the energy, enthusiasm, and passion of the team while also conveying a sense of pride as they represent our nation. A symbol that reflects New Zealand's commitment to excellence in innovation and technology brings recognition to the country's achievements in these areas.
The introduction of teal into the brand is to represent the futuristic technology that Emirates Team New Zealand's design team excels in. The iconic fern has evolved to a sleeker and modernised symbol, whilst still unmistakably representing our legendary sailing team for the 
37th America's Cup
 in Barcelona, October 2024.
The full brand guidelines were accompanied by a dynamic new graphics package that has been implemented across the base located in Auckland, clothing, AC40 race boats, the soon-to-be-revealed AC75 race boat, plus more to come.
BIG collaborated with Ngāti Whātua Ōrākei to incorporate Māori art, created by Graham Tipene, into the entrance of the base. Together we developed a graphic towards the stern of the race boats for an inclusive representation of Aotearoa New Zealand.
The face of sporting technology is constantly changing, and with it, the visual representation of the future. BIG's objective is to ensure that our clients presenting a brand that is aligned with this ever-evolving landscape.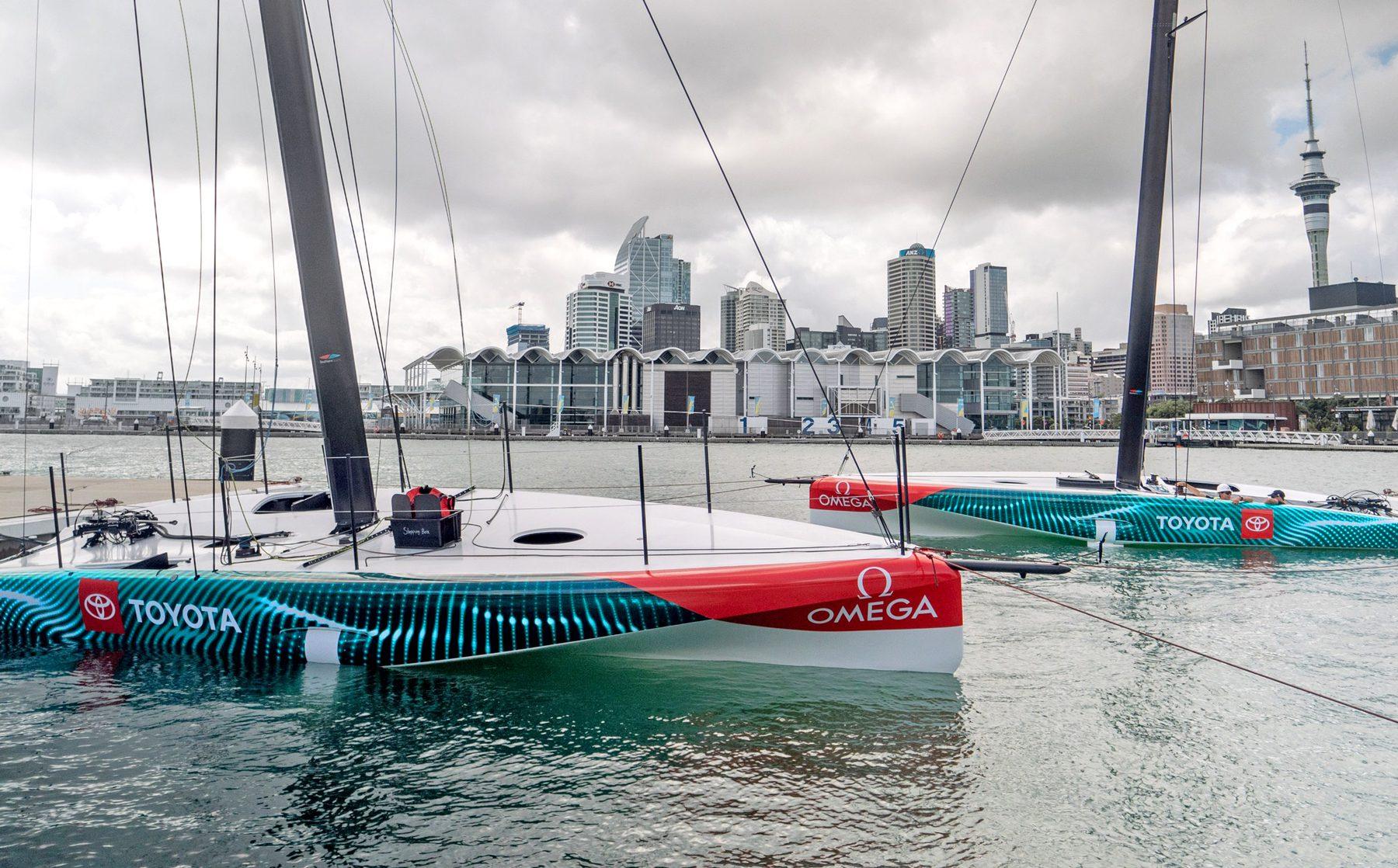 The 37th America's Cup in 2024 is a great opportunity to redefine our understanding of what it means to be a sports fan in the modern age. New technologies are transforming the way we experience sporting events and giving us unprecedented access to our favourite teams and athletes. With these advancements come opportunities for us to explore new ways of engaging with sports and creating a more immersive experience for fans around the world. BIG is thrilled to be onboard with such a forward-thinking, pioneering industry.