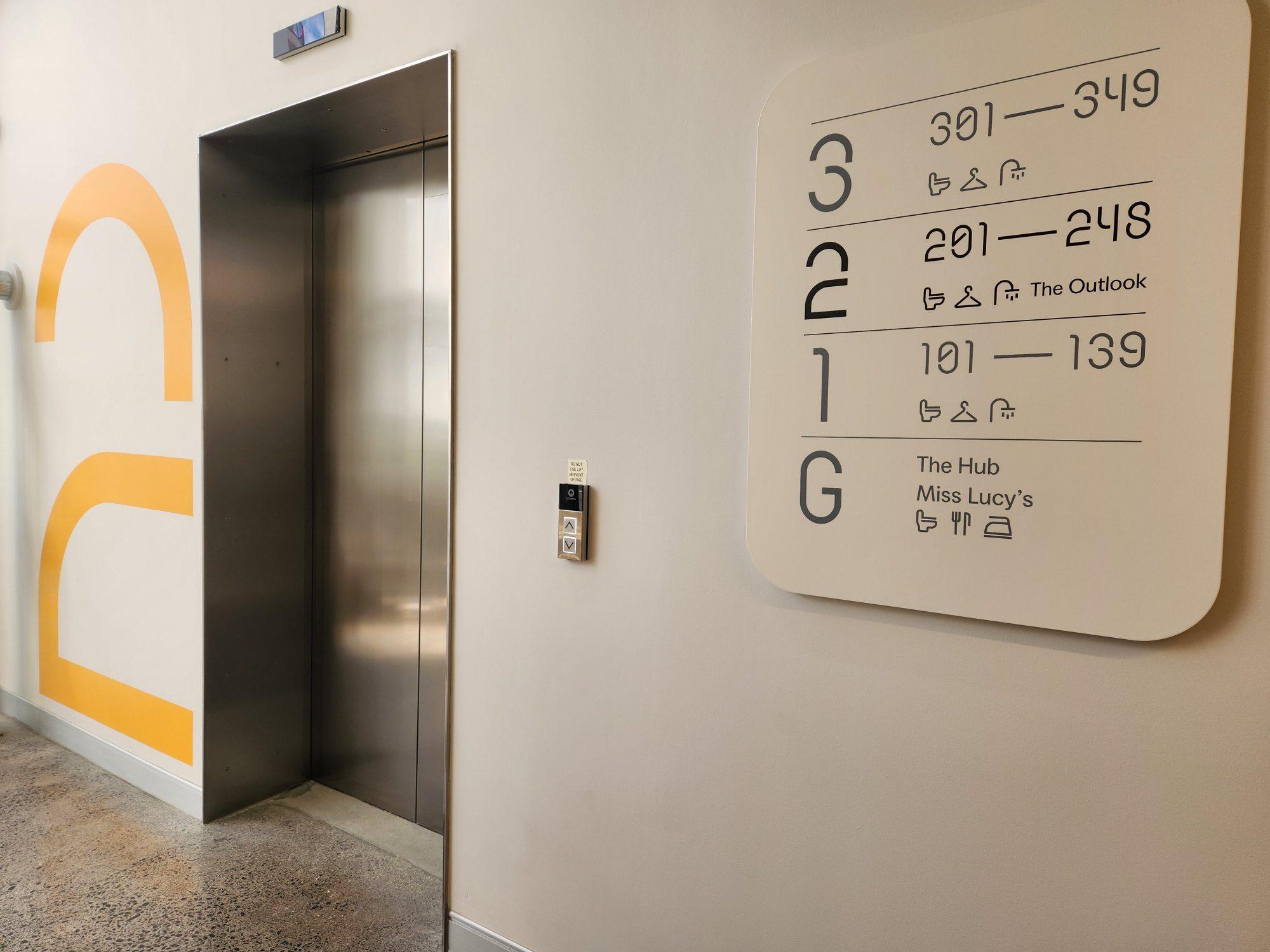 Client
---
LyLo

Date
---
Sept-Nov 2022
Location
---
Cook Street, Auckland City

Services
---
Directional acrylic wayfinding features, Digitally printed wall wayfinding, External hanging lightboxes, Internal TruLED illuminated feature, Functional toilet+room+pod locker wayfinding (over 4 floors)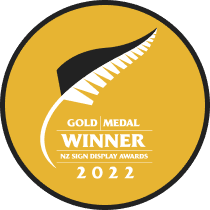 The Plan
In close collaboration with DesignWorks, we successfully developed a contemporary and vibrant branding and wayfinding signage package for a pod-based backpackers hotel, reflecting its modern and youthful essence.
The Execution
The successful execution of this project involved adhering to various industry standards, such as digital printing for wall and floor graphics, LED illumination, and acrylic signage. A meticulous selection of sophisticated colour palettes was made for each level of the building, enhancing the effectiveness of the wayfinding system. The inclusion of super graphics lettering on the walls added a contemporary and eye-catching visual element, further elevating the overall aesthetic. Every aspect of the project was thoughtfully implemented, resulting in a visually striking and cohesive environment.
The Outcome
The final package effortlessly combines contemporary and professional elements, resulting in a cohesive and visually striking brand presence throughout the building. The inclusion of quirky areas adds a unique touch, while the carefully selected colourway enhances the visual impact, creating an interesting and captivating environment.