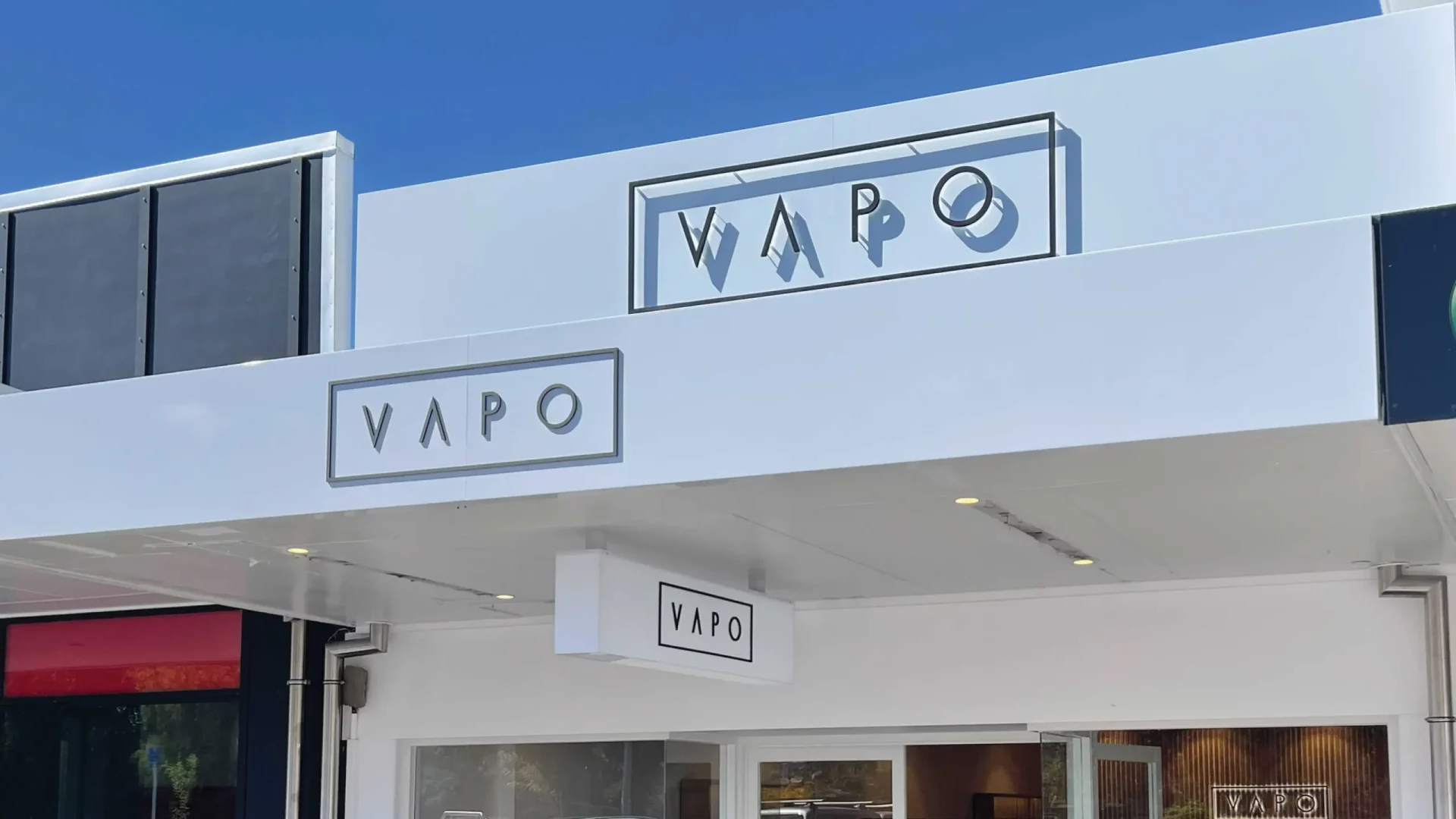 Location
---
Nationwide



Services
---
Upper and lower fascia ACM and acrylic logos, Internal backlit acrylic logo, Under veranda illuminated lightbox, window graphics, cabinet graphics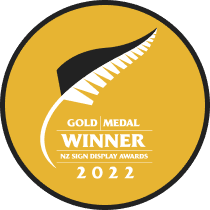 The Plan
BIG has established a strong and enduring relationship with VAPO, one of our esteemed clients. This partnership has evolved over the course of several years and encompasses a diverse range of projects. Our objective is to enhance the visual appeal of VAPO stores while staying true to their simple yet captivating brand identity.
Externally, our plan involves the creation of eye-catching storefronts that draw in passersby. This is achieved through the design and installation of custom-built acrylic under-verandah lightboxes, which provide illumination and catch the attention of potential customers. In addition, we ensure a clean and inviting exterior with a white fascia and a backlit 3D acrylic cut logo. We've also introduced custom-designed footpath signs to warmly greet customers at each store location.
Internally, we aim to infuse vibrancy into VAPO stores by incorporating striking graphics within display cabinets. These elements complement their signature slat wall and the backlit VAPO logo. Window displays are carefully designed to convey both safety messages and promotional content.
The Execution
At BIG, our approach to working with VAPO is marked by meticulous execution and attention to detail. We bring VAPO's store plans and ideas to life through vivid visuals, allowing our clients to visualize and refine their store's appearance. Our team works tirelessly to ensure that VAPO's branding is prominently displayed and captivating, both externally and internally.
Externally, we construct custom acrylic under-verandah lightboxes that not only illuminate the storefront but also create a striking visual impact. The white fascia and backlit 3D acrylic cut logo contribute to a clean and professional exterior. The recent addition of custom footpath signs enhances the overall customer experience.
Internally, we infuse vibrancy into the stores with carefully crafted graphics that add visual interest and align with VAPO's brand identity. The result is a dynamic and appealing store environment that engages customers.
The Outcome
Our collaboration with VAPO has yielded exceptional results. The transformation of VAPO stores has made them stand out in their respective locations, attracting attention and foot traffic. The external components, including the illuminated lightboxes, white fascia, and backlit logo, combine to create a visually appealing and inviting storefront that aligns perfectly with VAPO's brand.
The newly added footpath signs provide a warm welcome to customers, enhancing their overall shopping experience. Internally, the infusion of vibrant graphics, along with the backlit VAPO logo and signature messaging on windows, not only adds vibrancy but also reinforces the brand's identity and values.
Overall, our collaboration with VAPO has been a resounding success, and we take great pleasure in contributing to the continued growth and success of their stores across New Zealand. Our commitment to delivering exceptional results, regardless of project size, remains unwavering, and we look forward to a continued successful partnership with VAPO.