Retail Ashburton


– Briscoes & Rebel Sport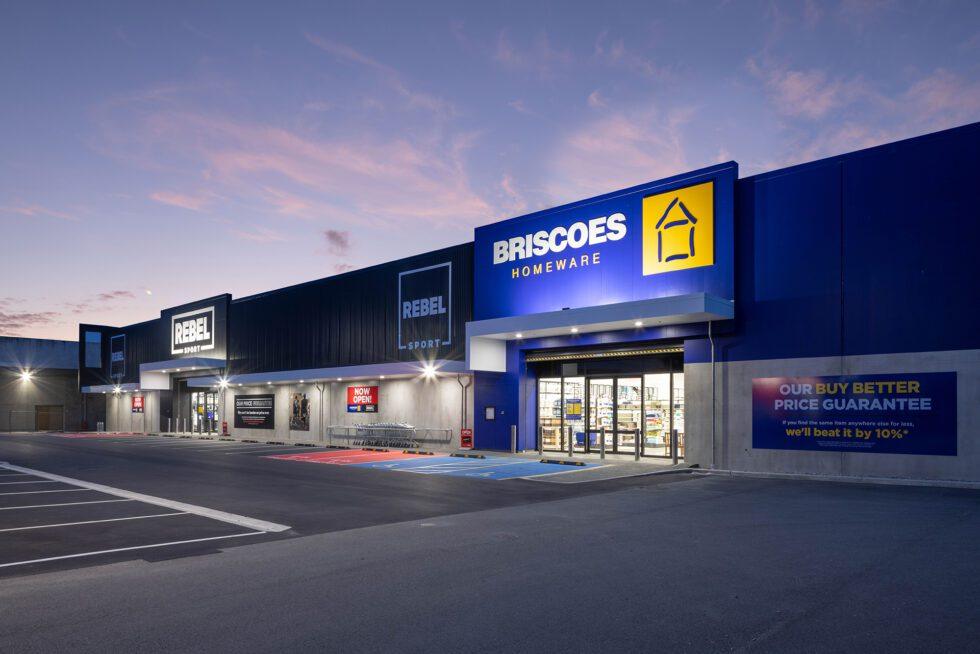 We work closely with Briscoe Group – the parent company of Briscoes and Rebel Sport – for all their signage and graphic needs. Our latest collaboration was for their two new retail stores in Ashburton. We sent three of our production team down to Ashburton from our Auckland base for installation. With the construction of an entire new building, there was plenty to do.
Over the course of a week, we produced full external signage, plinth graphics, and ACM panels for retail brands, plus we fabricated and installed a total of 25 custom internal lightboxes. The directional signage, which is essential in the retail space, consisted of instore wayfinders suspended from the ceilings. The hero sign for Briscoes is a staggering 7.5m long lightbox above the point of sale, showcasing a beautiful scenic shot of the Ashburton lakes.
Rebel Sport has additional creative features such as floor graphics of basketball court markings and inspirational quotes, and lightboxes to display their iconic brands.
These two new stores look great inside and out, and have become a standout retail destination in Ashburton.